Delightfully Delicious
Australian Made Ice Cream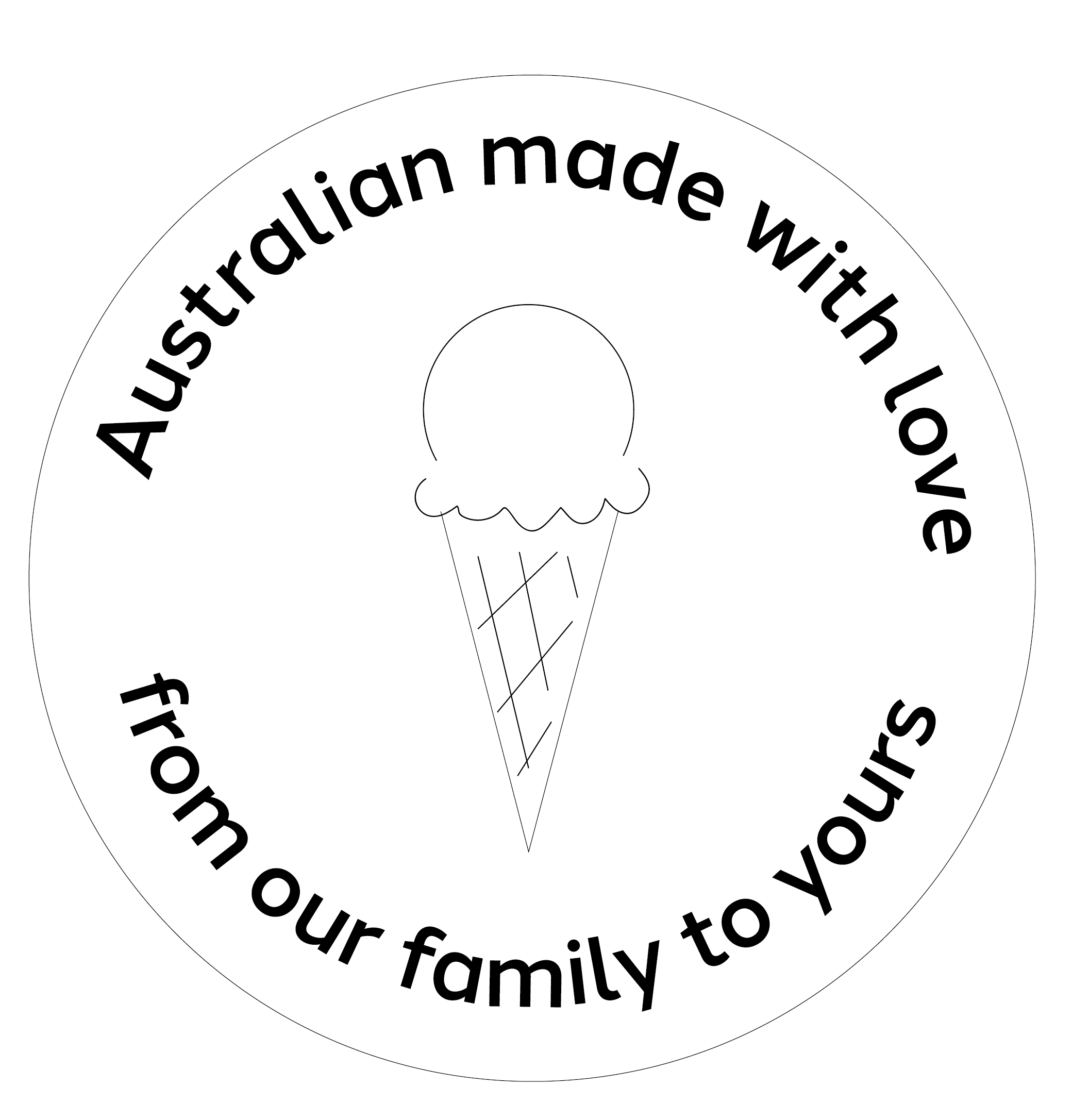 FREESIA ICE CREAM IS BACK IN SOUTH AUSTRALIA!
After a generation, Freesia Ice Cream is making a much anticipated and welcomed return to Australian supermarket freezers.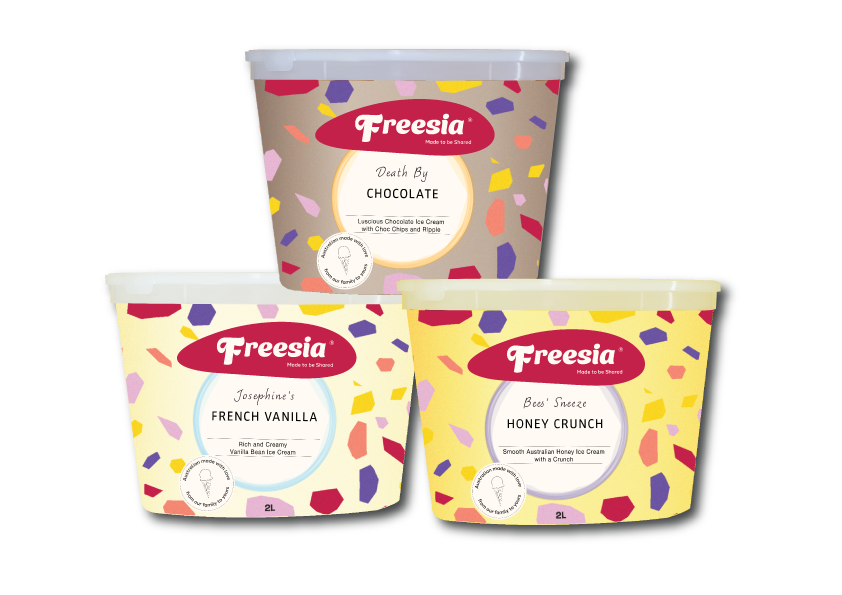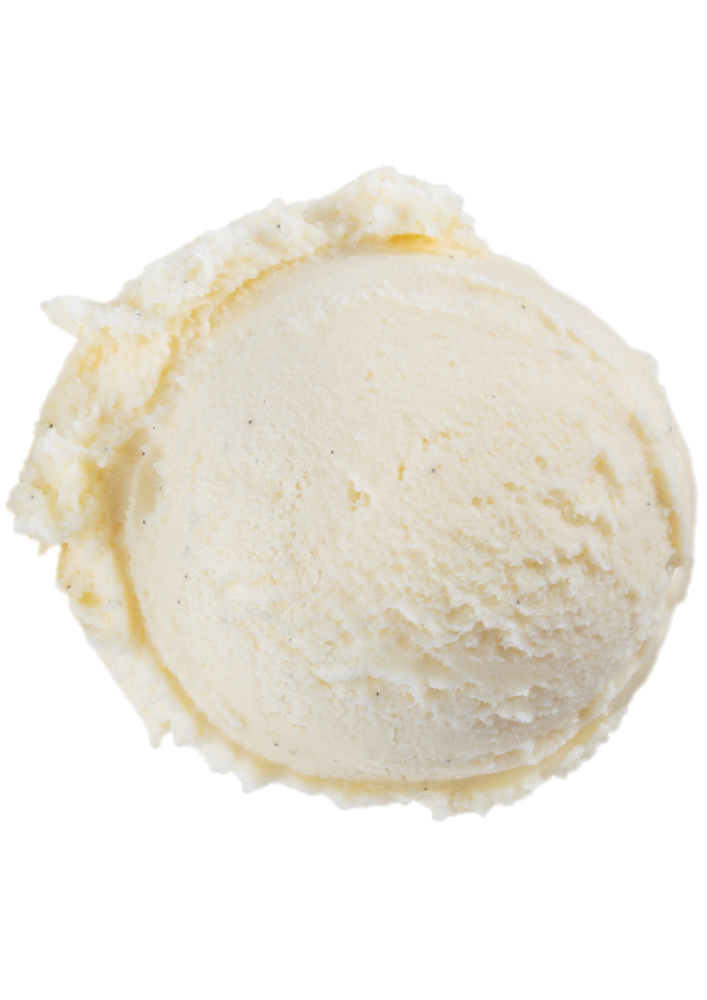 FINEST FOR TEXTURE
FINEST FOR FLAVOUR
The traditional nostalgic Australian dairy brand was seemingly lost to history, present only in the memories of people who grew up in the 1980s or earlier … until rumours recently suggested that Freesia Ice Cream was coming back to South Australia.
Freesia is being brought back to life by one of Australia's most innovative and entrepreneurial ice-cream and gelato making families, the Adelaide based family responsible for Gelista Premium Gelati. The launch of Freesia Ice Cream will bring innovation into the 2 L family ice cream category with a genuine quality offering.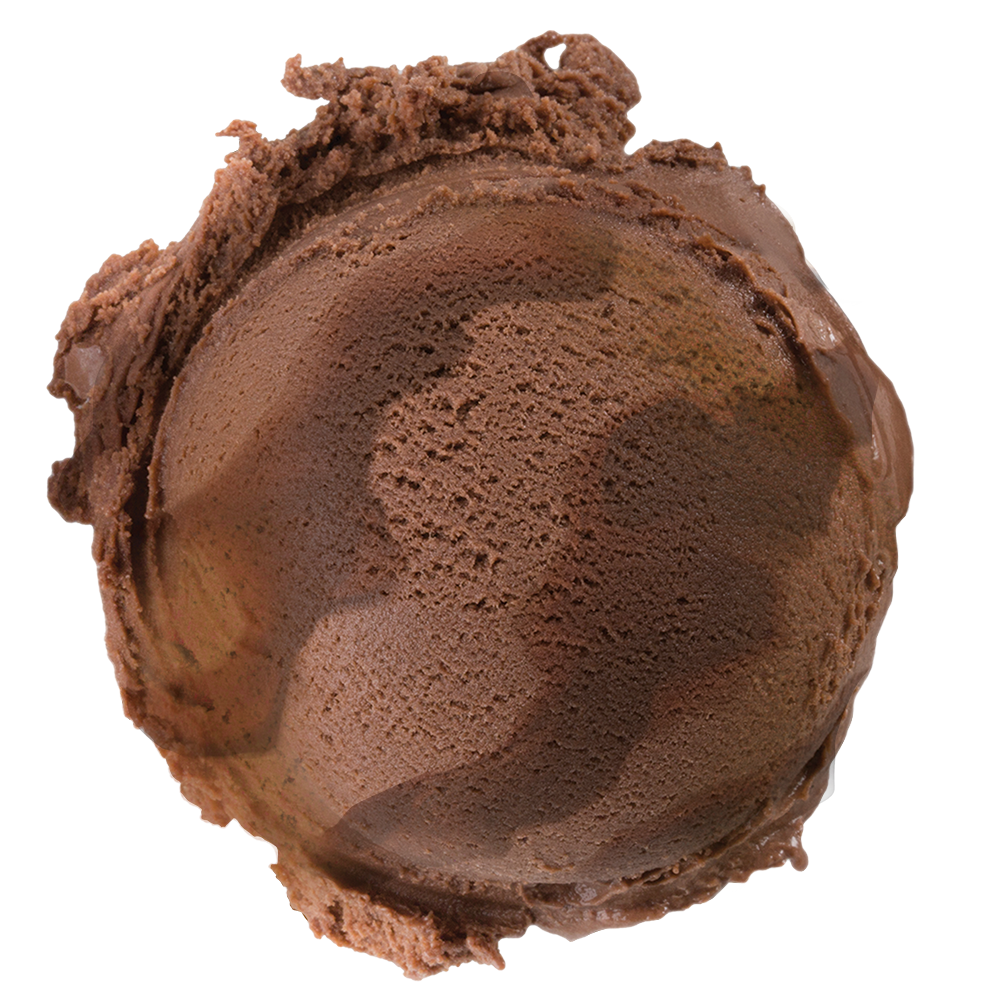 EXPLORE THE ICE CREAM RANGE!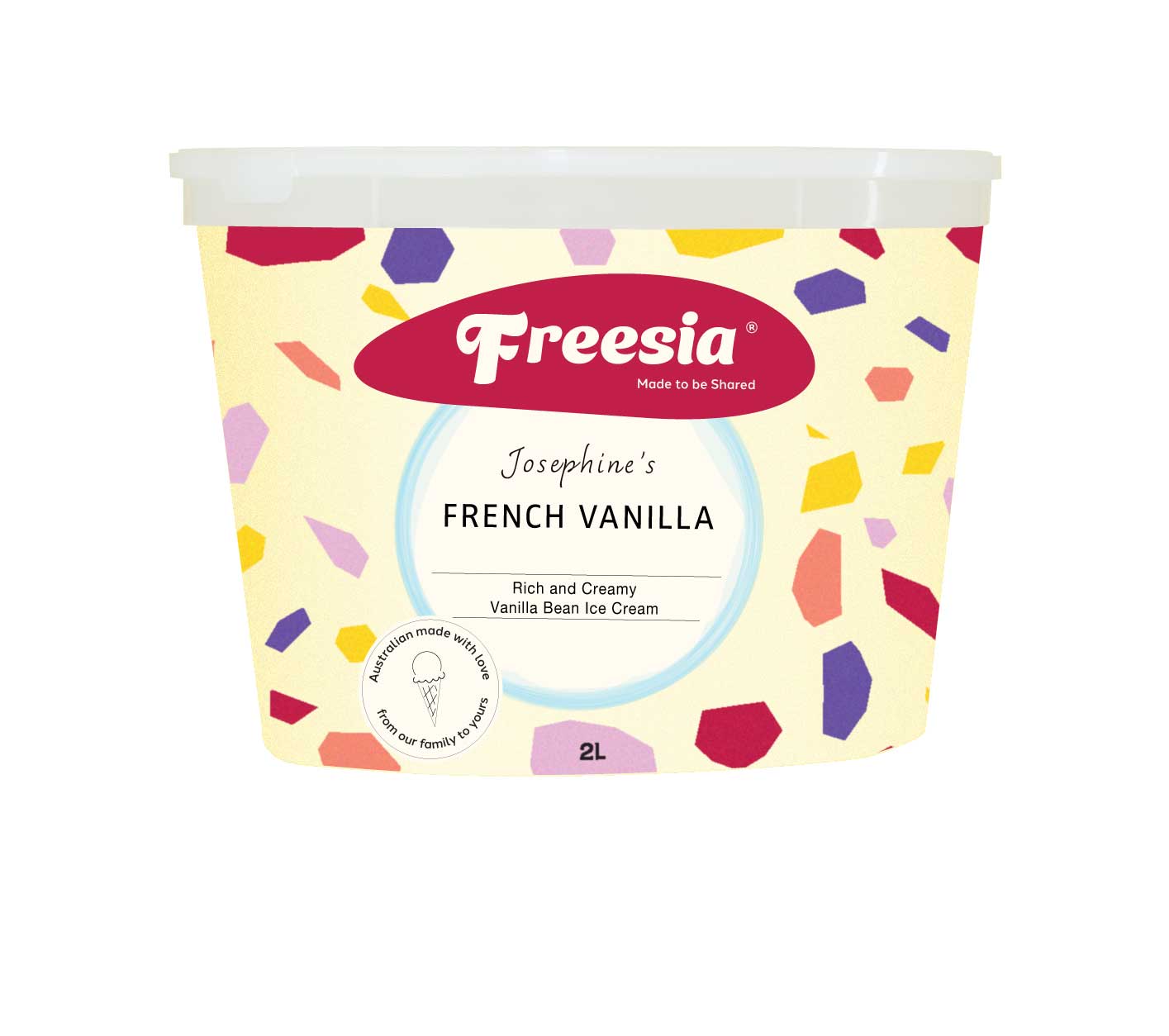 Josephine's
FRENCH VANILLA
Rich and Creamy Vanilla Bean Ice Cream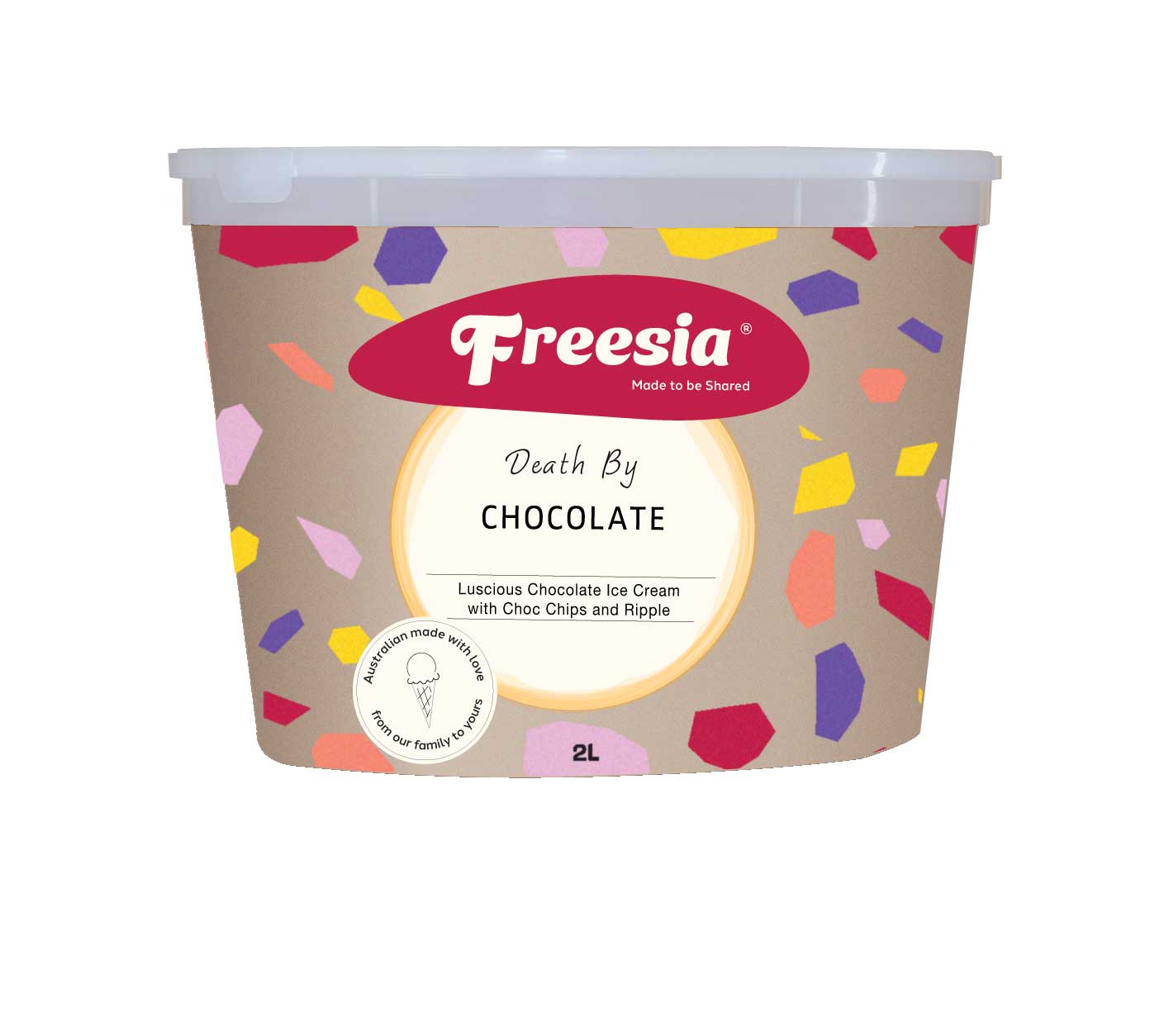 Luscious Chocolate Ice Cream
with Choc Chips and Ripple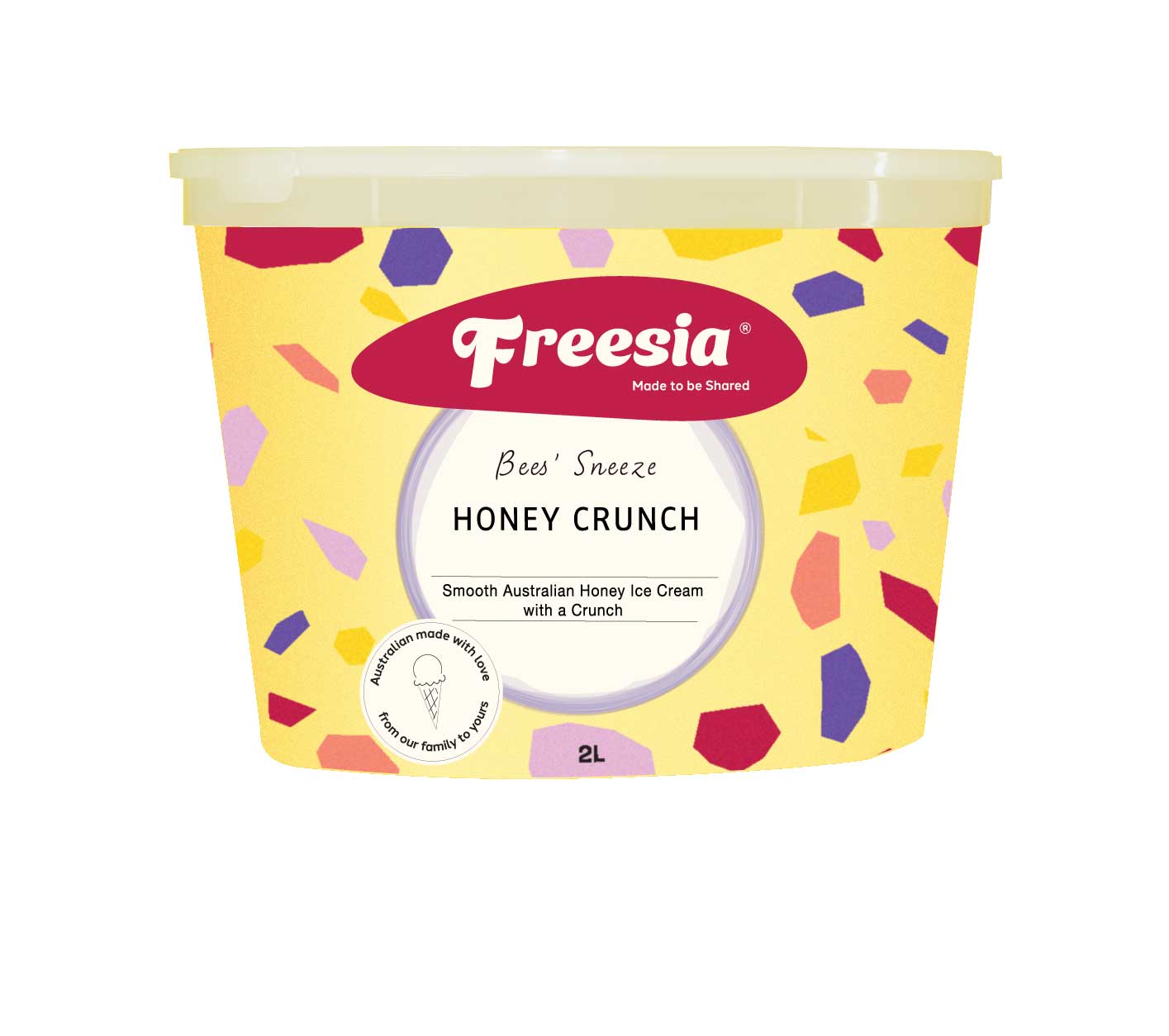 Bees' Sneeze
HONEY CRUNCH
Smooth Australian Honey Ice Cream
with a Crunch